Each year The Salvation Army provides meals to those who are facing the threat of food insecurity.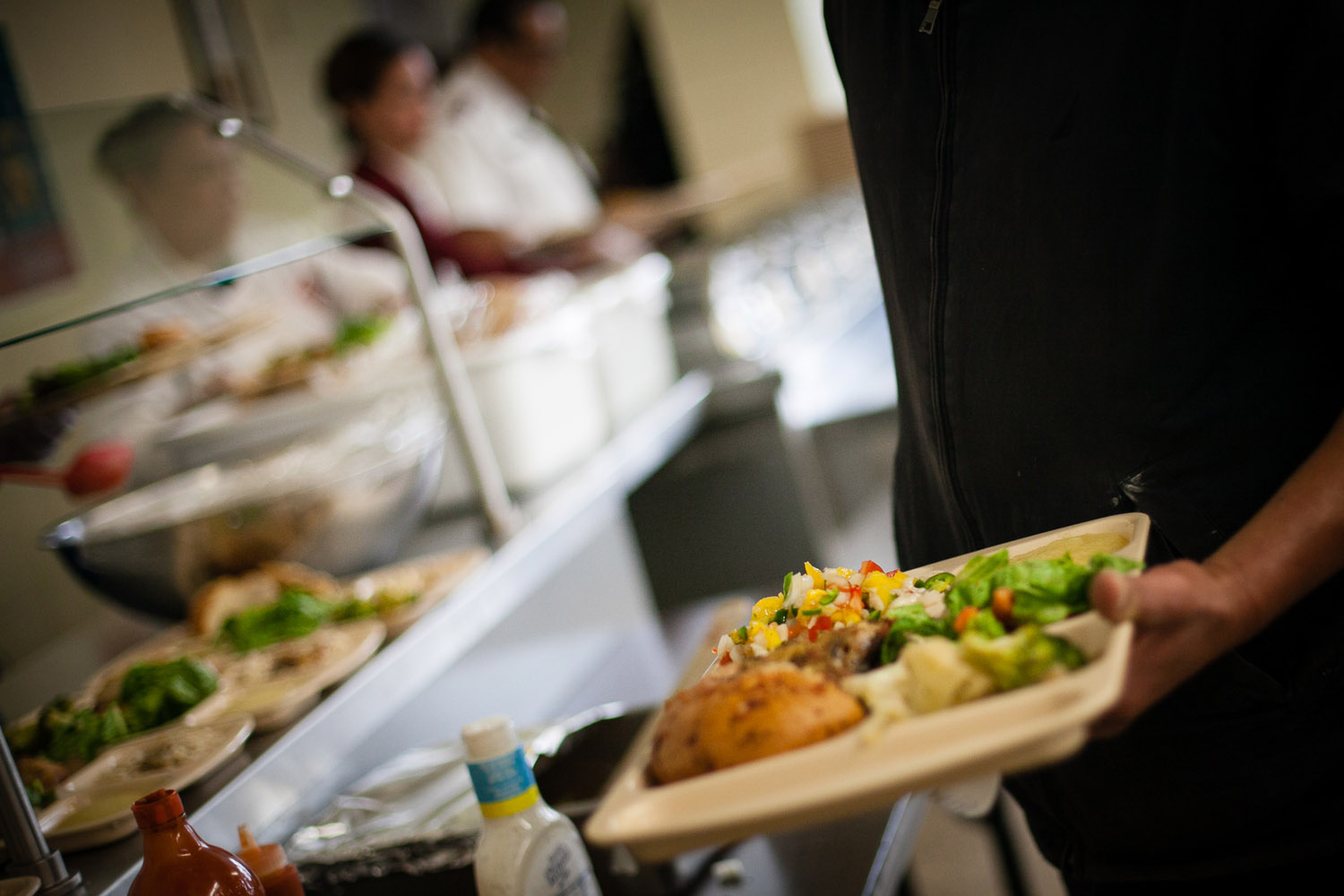 Food Pantries
By offering access to free, fresh produce and canned goods, we provide valuable meal supplementation while helping those in need maintain their independence and dignity.
To apply for a food box please visit during the following hours:
Monday 10:00 AM to 11:30 AM, 1:00 PM to 4:00 PM
Wednesday 1:00 PM to 4:00 PM
Friday 10:00 AM to 11:30 AM, 1:00 PM to 4:00 PM
Please bring the following items with you:
Photo ID for all adults in household
ID for children (i.e., Birth Certificate, shot record, medical card)
Proof of address
Proof of income
Family Meal
This program provides a hot dinner to individuals and families in their homes Monday through Friday. There is an application process to join in the family meal program and you cannot miss more than 3 meals a week.