Poverty doesn't have to be permanent. The Salvation Army helps those in need to overcome poverty through a variety of programs.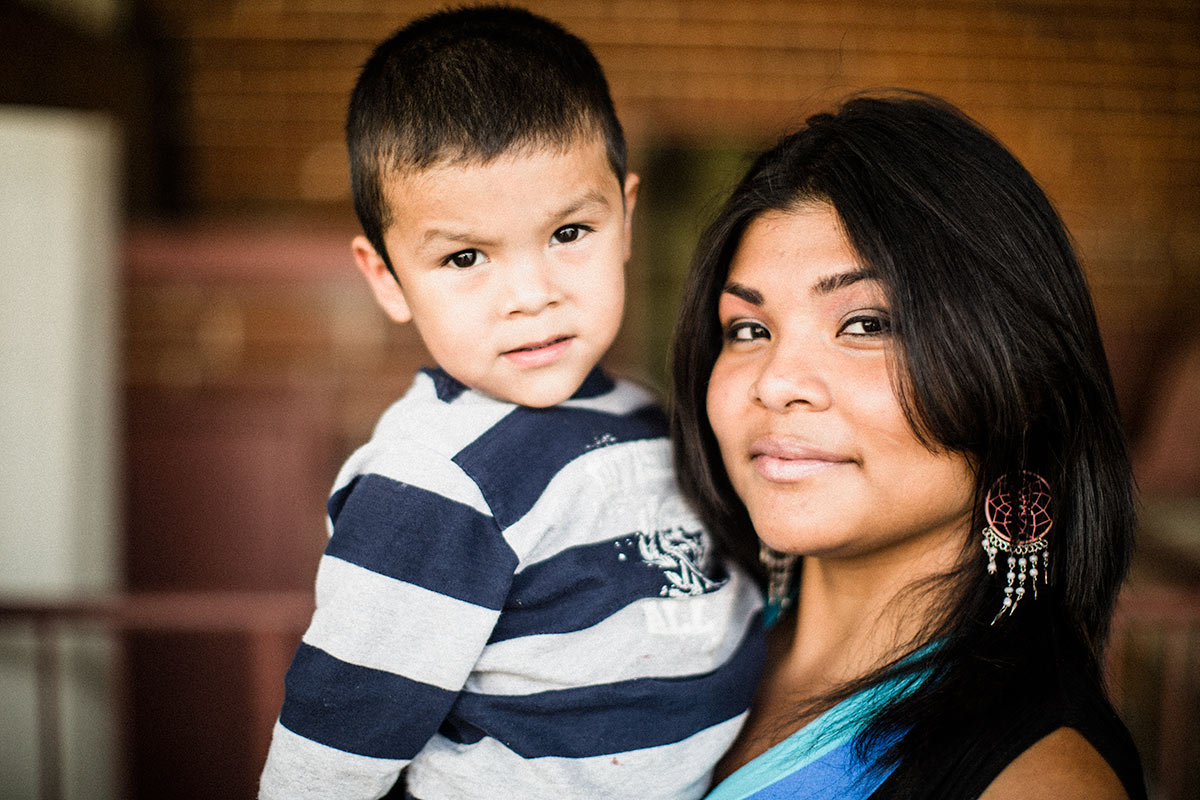 Social Service Assistance
Many families and individuals facing poverty often must make the painful choice heating and eating - that is, they must decide whether they'll pay their bills or pay for food. Without sufficient funds, many are forced to go without a warm, nutritious meal in order to keep a roof over their head. This program assists individuals and families with monthly food boxes/clothing and furniture as the needs arise.
To apply for this assistance, please visit during the following hours:
Monday 10:00 AM - 11:30 AM, 1:00 PM - 4:00 PM
Tuesday 10:00 AM - 11:30 AM, 1:00 PM - 4:00 PM
Wednesday 1:00 PM - 4:00 PM
Thursday 10:00 AM - 11:30 AM, 1:00 PM - 4:00 PM
Friday 10:00 AM - 11:30 AM, 1:00 PM- 3:00 PM
Please bring the following items with you:
Photo ID for all adults in household
ID for children (i.e., Birth Certificate, shot record, medical card)
Proof of address
Proof of income
Utility Assistance
The Salvation Army Utility Assistance Program assists with R.E.A.C.H. (Dominion Energy), LEND A HAND (Rocky Mountain Power), and Project Water ASSIST (Salt Lake Corporation Water). This program is to assist the low income elderly, disabled, veterans, and families either catch up on past due bills, avoid shut off, or get utilities set up in a new residence. Households qualify for assistance once in a 12 month period.
To qualify for this program, the household must be below 150% of the poverty line for gross monthly income. See below.
They also must fall into one of the 4 categories below:
Someone in the house must be 60 years or older.
Someone in the house must be receiving SSI/SSDI.
Someone in the house must be a veteran.
Have a child living in the household 2 years and under.
If you meet one of the qualifications please call 1-801-969-0526 leave a message stating your name, and a number where we will be able to reach you at, which bill you are needing help with and how you qualify. You can also fill out the application below at the Apply button to get started. We will return your call in 1-2 business days and then set you up with an appointment to come in and see us, or we can mail, email, or fax you an application for our program.
Documentation Needed:
Photo ID for all household members over 18.
Birth Certificates/Medicaid cards, or immunization records for all children under the age of 18.
Proof of Income: Social Security Award letter (current year), or a bank statement showing the most recent deposit, or paycheck stubs for the last 30 days for all income earners in the household.
Most recent copies of utility bill.
Family Meal
This program provides a hot dinner to individuals and families in their homes Monday - Friday. Application is through our Social Service Department in conjunction with our other resources.
Seasonal Assistance
During certain times of the year there is assistance available to meet a specific seasonally based need. Seasonal assistance can consist of help with school supplies for the beginning of the school year, Winter Coat giveaway, a community Thanksgiving and Christmas food boxes, and toys for children in need at Christmas.
To review the USDA/TEFAP Nondiscrimination Statement in English or Spanish please click here.